[Look what was waiting in my inbox right after I posted!]
Hey everyone!!
So I couldn't write on Saturday. Long story with lots of travelling and a power outage. This is the first moment I could get to write you. I didn't get the chance to read your letters, I'll read them next week...at some point....
This week was interesting. On Monday, we left Iquitos to go visit Tarapoto and Moyobamba. We were there until Saturday. On Saturday we flew from Tarapoto to Iquitos, but then we went straight to a car and went to the City of Nauta. It's a little tiny city an hour and a half outside of Iqu
itos where there is a relatively strong branch with 4 missionaries. We got there at about 6 o'clock and we will didn't get back until this morning. It was a full week outside of the offices and it was nice.
When we got to Tarapoto on Monday night, we got there with just enough time to meet up with the missionaries we were staying with. The next day we went to their district meeting and then got to go out and work with them the rest of the day. Wednesday, we had a special training with President, which went really well, and then went out and worked the rest of the day. On Thursday, we left at about 5:30 to get to Moyobamba and repeated the special training at about 8. We worked the rest of that day and Friday as well.
On Thursday, after the training in Moyo, I went to Rioja teamed up with two elders (one who has been out for a year, and one who is his first transfer). President Gómez teamed up the district leader. President has started doing things like that a lot now, but he always puts on a nametag that says Elder Gómez. I think it's kinda funny because even a lot of members don't realize that he's the mission president, they just think it's a little strange that he's a little bit older than us.
Nauta was also pretty cool. I got to go out and work for a while there and went to church there. Both Elder Limon and Elder Anderson had been there for a while so I had heard a lot about Nauta, but it was the first time and probably the only time that I will get to go out there. It's a nice little place with a lot of people and the church has grown a lot in the past few years.
The upcoming week is going to be somewhat crazy as well. We have to get everything ready for the Leadership Council on Thursday, and we're planning to get out and do a visit with a missionary while here in Iquitos. Then, on Friday we're heading out to Pucallpa for the weekend for interviews with President. There will not be any meetings in the church on Sunday and we can't even get together to watch General Conference [twice a year our Church leaders hold a worldwide conference that is broadcast throughout the world] because Perú has elections that day and it is the law to not have any meetings that day. I won't actually get to see conference until the 18th and the 19th of October because there are no meetings on the 5th and on the 12th we have stake [regional] conference in Iquitos with Elder Uceda and Elder Godoy both of the Seventy (Elder Uceda is the area president). Elder Anderson won't actually get to see conference until he gets home because that weekend he is finishing and wants to go and visit one of his wards in Iquitos that Sunday. By then I will already be with a new companion.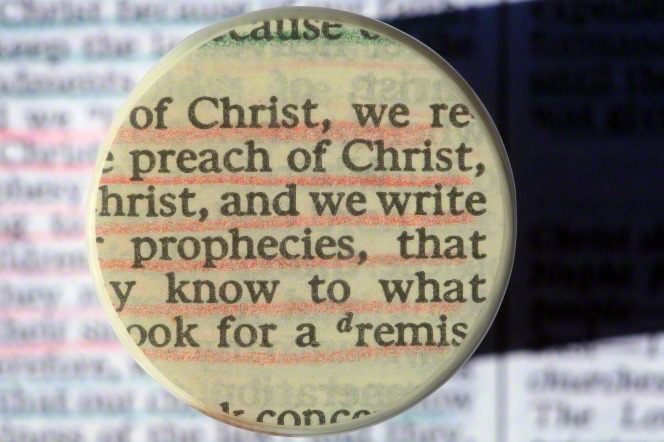 I'm really a fan of this new way of doing things, where we get to go out and work almost every day with other missionaries instead of being in the offices. We've been changing things a lot recently. We want to get away from trying to convince people that the Church is true through memorizing information. People often mistakenly believe that people in the jungle just can't understand as quickly as the people in Lima and that teaching must be a lot simpler. Instead, we're trying to put the main focus is on having the people read the Book of Mormon and pray about it to find out for themselves if it is true. I feel like it is such a simple concept. In the Book of Mormon itself, we are promised that if we read the Book of Mormon, meditate on the message it contains and ask God if it is true with a sincere heart, having real intent and faith in Christ, He will give us the answer. In the same way, He can teach us the truth of all things. In a lot of the visits that we are doing with the missionaries, we're focusing a lot on this point, teaching so that the people can really receive a testimony for themselves. I really love this way of teaching, I've been doing it for a few months now and I feel it is so much better for th
e people and more interesting for me as a missionary. [Click HERE to request a copy of the Book of Mormon for yourself, or you can view or download it for free HERE]
This promise is true and for all of you that are reading this, and I would like to extend that same invitation. A lot of you have already done this, and I'm sure there are more than a few that haven't, but by all means, the invitation is for YOU. I invite you to read the Book of Mormon daily, meditate in your hearts the message that it contains, and ask God if it is true. Whether it is the first time or the thousandth, I promise that God will answer. My favorite part of this is that through that answer, we can know all things. There is no limit to what we can learn through the testimony of the truthfulness of the Book of Mormon. I know that the Book of Mormon is true. I would love to hear comments from any and all that accept the invitation on how it went.
Love you guys have a great week!!
Elder Peacock